Welcome to Davey Doodle Music! We are currently updating this website, so please bear with us as we get ready for our new upcoming "Pop Snap Party" worldwide album release November 29, 2019!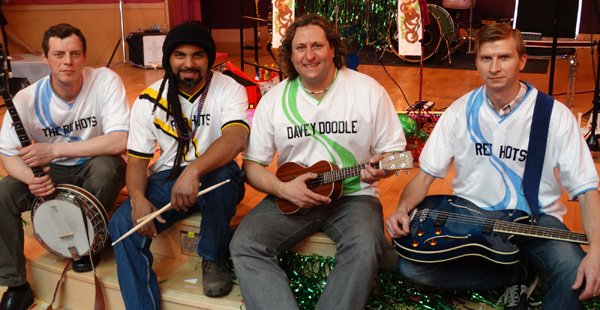 This is the official website for Davey Doodle™ & the Red Hots
the worlds premiere Children's Music/Family Fun/Kindie and Cosplay Musician and Entertainer!
Davey Doodle & the Red Hots are finished up recording our full band studio album called "Pop Snap Party", set for worldwide release 11/29/2019!! More great songs with all four band members, featuring Hip Hop Legend Rob Dz on 3 songs, and professionally recorded at Blast House Studios with legendary recording engineer Landon Arkins!!! Tickets are now on sale for an album release show in Madison, WI 11/30/2019 at the High Noon Saloon. We are working to schedule an album release show in the Twin Cities 12/2019!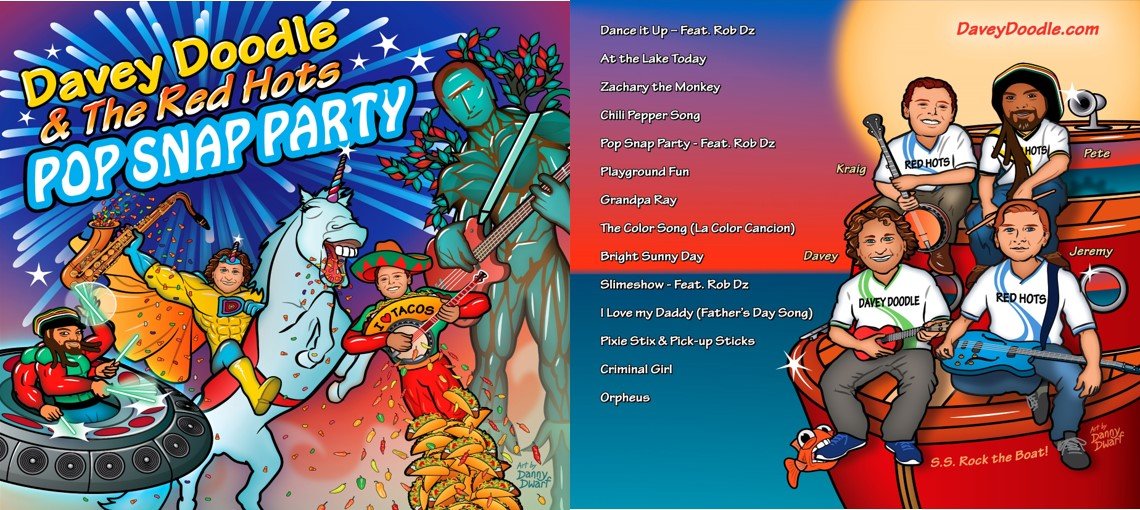 Davey Doodle has invented a new musical genre that fuses Ukulele, Jazz, and Hip Hop called "Ukajop (pop)" and will be premiered on the new hit "Slime Time" all about everything and anything about making and playing with SLIME!!!!!
The first Davey Doodle album "Jumping Town", originally released in 2013, is now rereleased 10/02/2019 and available for streaming/downloads on: iTunes, YouTube Music, Spotify, Amazon Music, Google Play, Pandora, Deezer, iHeartRadio, Napster, MediaNet, TouchTunes/PlayNetwork, VerveLife, Tidal, Gracenote, Shazam, 7Digital, Slacker, KKBox, Music Island, Akazoo, Anghami, Spinlet, Neurotic Media, Yandex, Target Music, ClaroMusica, Zvooq, Saavn, 8tracks, Q.Sic, Kuack, Boomplay Music, SimfyAfrica, Amazon On Demand, Believe Live, and more.....Album Art by Danny Dwarf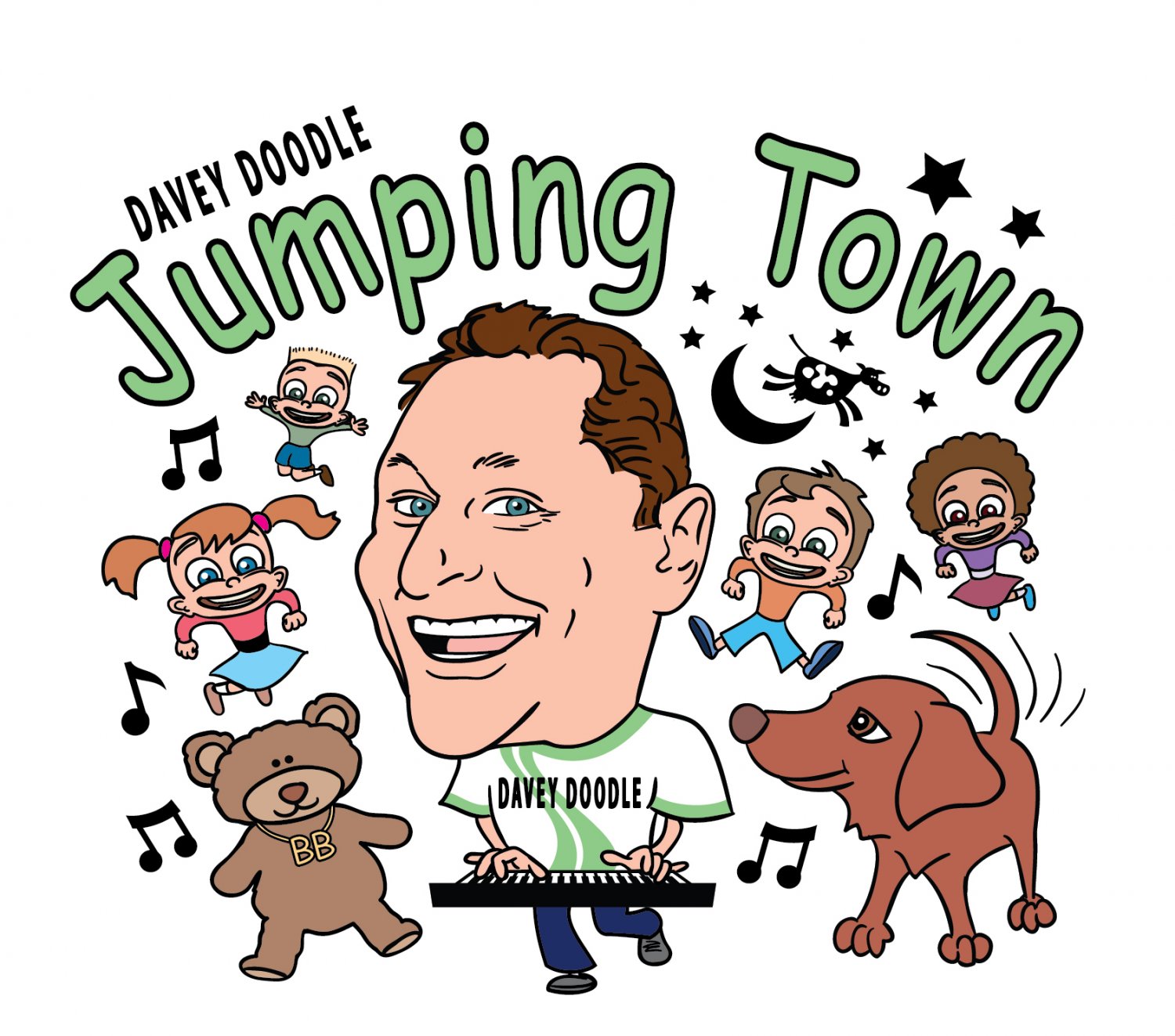 Also I am the worlds first and only wake surfing saxophone musician and will be videotaping my Davey Doodle Surf Show Extravaganza throughout next summer 2020 to set break my world record!!

Watch Davey Doodle set the WORLD record for surfing while playing saxophone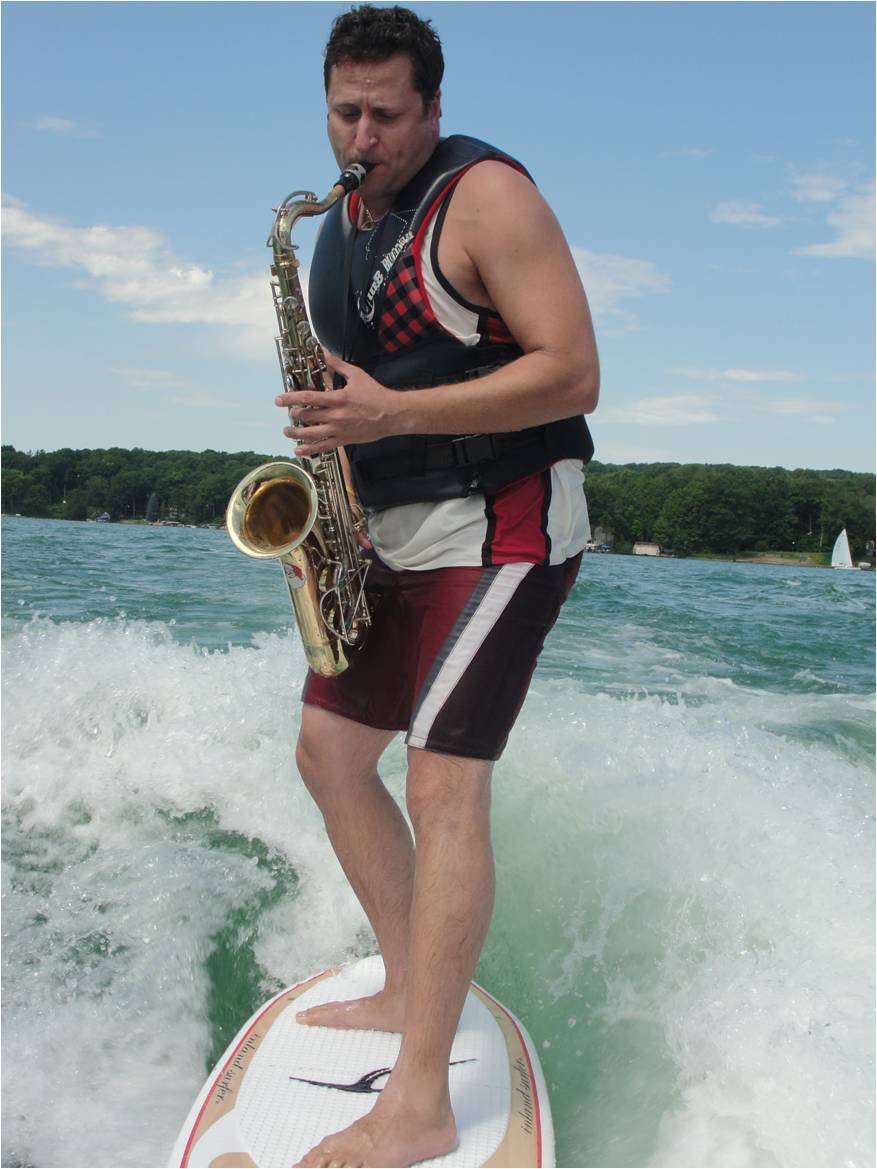 Watch some video from last summer with other Davey Doodle surfing tricks